This option allows you to create your own patterns of Bankers and Players. After creating the pattern you will be able to test it automatically on generated or imported shoes.
Creating Patterns
First, go to menu: Other -> Test Patterns and click "Add new pattern"



Insert pattern hand by hand. It should be the smallest unique pattern of Bankers and Players. The pattern will be repeated throughout the whole tested shoe.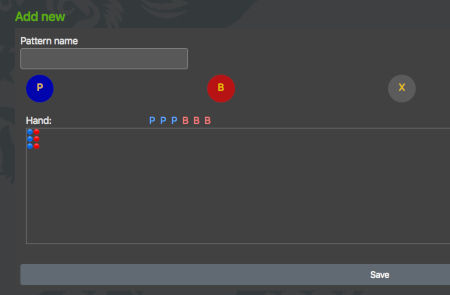 Testing Patterns
To test created by you pattern go to the shoes list: Results -> Shoes List. On the list, click the icon as shown below:



Program will display popup window, where you can chose pattern to test on chosen shoe: