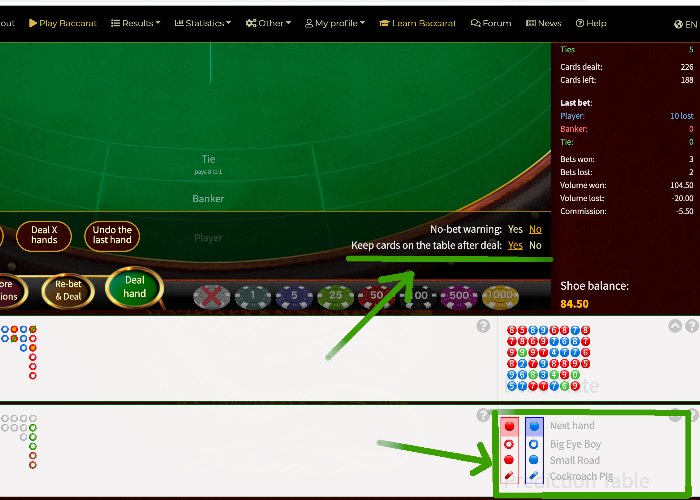 For most of us, year 2020 was a tough one and made us face unusual situations. BWP Team thank you for being with us through this challenging year.
We are very happy to serve you the best Baccarat simulator on the Internet. With hard work and with help of your suggestions we can keep improving BaccaratWinPro tools, adding new functions to the platform for all of you who want to become an advantage player in casinos.
What's new?
1. Prediction Table
We added Prediction Table to the Baccarat table. This view shows predicted results of the next hand for both situations: if the next hand would be Banker or Playes.
2. Keeping cards visible on the table
Now you can decide if you want to keep cards on the table after deal (until you click "Deal" button again) or you want to clear cards right away after a deal is done.
You can stup this option in "Game settings" from the top menu or by clicking "More options" on the Baccarat table.
Wishing you a Happy New Year with the hope that you will have plenty af abundance in the year to come.
More new BWP functions are coming soon!